By Dana King Your dog's health is directly related to their diet. If you hope to keep your furry friend happy and active during every stage of his life, you will want to choose high-quality, nutritious food.
Unfortunately, purchasing premium dog food on a daily basis can cause a strain on family finances. Many people want to give their dog the best, but they simply can't afford to buy expensive food month after month.
The question, then, is this: "Are more affordable options available?"
Absolutely, yes! Healthy dog food doesn't have to bust your budget, and Kirkland Signature Dog Food is a great example. Let's take a closer look at its pros and cons.
Kirkland Signature Dog Food Variety (Chicken, Rice and Vegetable Dog...
Kirkland Signature Dog Food Variety (Chicken, Rice and Vegetable Dog...
Last update on 2023-09-21 / Affiliate links / Images from Amazon Product Advertising API
Who Produces Kirkland Dog Food
Kirkland dog food is a private label and is manufactured by Diamond Pet Foods. This dog food is actually produced for the large-scale retailer Costco. 
Diamond Pet Foods was founded in 1979 by Schell and Kampeter and has been in this industry for decades. Currently, they have branches in Gaston, South Carolina; Meta, Missouri; and Lathrop, California.
After establishing new plants in California in 1999 and in South Carolina in  2002, their production increased exponentially, and they've become famous all over the USA.
Things to Consider before Buying Kirkland Dog Food
Finding affordable dog food isn't particularly hard. The problem is that the cheapest dog foods often have poor nutritional value.
When selecting affordable dog food, you have to consider more than just price.
A diet free from needed vitamins and minerals will eventually make your dog sick. Of course, you want your dog to be healthy because you care about him and want him to live the best quality of life possible.
But another reason you want to keep your dog healthy is that illnesses are expensive to treat, too. Even a minor trip to the vet can cost you hundreds of dollars. (I know this by personal experience.)
Spending a bit more on healthy food for your dog will end up saving you money over time. That's important to remember because Kirkland isn't the cheapest dog food on the market. However, it is inexpensive relative to other premium dog foods.
How do you know if a brand of dog food can be considered "premium" compared to other brands? Here are a few characteristics of high-quality dog food:
Meat is the main ingredient
It contains no by-products, preservatives, or artificial additives
It includes more vegetables and fruits than grains
Introducing Kirkland Dog Food
Kirkland is Costco's signature line of foods and products, including pet foods. They offer a full range of dry and wet foods for all breeds and ages of dogs. Their most popular product is Kirkland Signature Adult Formula Chicken, Rice, and Vegetable dry dog food. They also offer variations on that formula such as food for puppies, seniors, and overweight dogs.
Additionally, they have a second line of pet foods called "Nature's Domain." This is their organic line of products. Organic food is certified by the Department of Agriculture and involves regulations about how and where the plants and animals are grown or raised.
Fortunately, you don't have to be a Costco member to buy Kirkland Signature dog food. It's available from most mainstream online retailers. However, you do need to be a Costco member to buy the food inside the store. It is slightly cheaper when purchased from a brick-and-mortar Costco, but you would also then have to consider the membership costs.
Pros & Cons
Pros
Pros
Affordable compared to similar high-quality brands
Features many certified organic options
Grain-free to help support proper digestive functions
Helps improve joint function, improve coat condition, and more
Cons
Cons
Not a huge selection of organic options
Price is lower if you're a Costco member
Features & Benefits of Kirkland Dog Food
While the above pros and cons offer a brief overview, here is a more in-depth look at the benefits of choosing Kirkland for your dog's dietary needs.
Provides a Balanced Diet
Dogs need a diet consisting primarily of protein – and Kirkland's Signature Brand delivers. It's easy to digest, healthy, and suitable for dogs of all ages.
Chicken is the main ingredient. Other ingredients include egg, vegetables, and whole-grain brown rice. Everything is fresh, simple and whole. You'll always know exactly what you're feeding your dog!
Each bite is packed with nutrients specifically formulated for dogs. Glucosamine and chondroitin help protect joint function, which is especially important in senior dogs. Vitamin E, selenium and zinc act as antioxidants to support a variety of healthy functions. Additionally, omega-6 and omega-3 fatty acids increase skin health and coat appearance.
Does your dog have a sensitive stomach or other digestive issues? All foods in the Kirkland line help support digestive health with probiotics and prebiotics. They're sourced from all-natural dried chicory root. The Active9™ Probiotics work naturally with the gut's existing probiotic strains to help maintain proper digestive system balance.
Whole grain brown rice is used instead of corn or wheat. Corn, wheat, and many other grains act as nothing more than a filler. Brown rice is the better alternative because, instead of just taking up space in your dog's diet, it promotes good digestive health and helps with nutrient absorption in the intestines.
Dried beet pulp is the sixth ingredient, and it's a hidden gem. Just a small amount of beet pulp adds big benefits for dogs. It's a natural fiber that helps dogs stay regular. Flaxseed oil is another ingredient that serves this same purpose.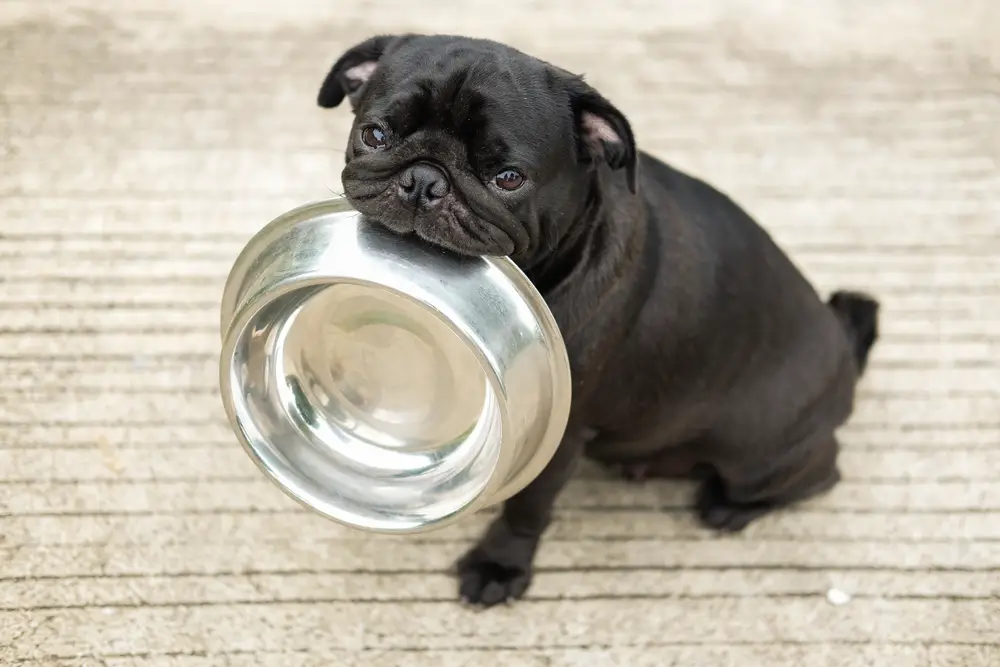 Full Line of Organic Products
As mentioned earlier, Kirkland has an extensive line of organic foods called Nature's Domain. Organic foods use the same basic formula as the non-organic foods, only with certified organic proteins and vegetables. The inorganic food is still free from additives and artificial ingredients, but the organic certification adds additional freshness and a guarantee of relative purity.
Organic meat is raised without hormones, antibiotics, and similar questionable substances. Organic vegetables and fruits are grown with natural processes in pesticide-free conditions.
While both have organic veggies and meats have benefits, meat is more important to the dog's overall health. As such, the main ingredient in dog food should be meat. Dogs need the unique amino acids only meat can provide.
Certified organic proteins deliver more nutrition than the inorganic variety, and are often easier to digest. Plus, they have no potentially harmful additives.
Be careful of so-called organic foods that have organic veggies but not organic protein as the main ingredient. Fortunately, that's not a concern with Kirkland. All of their Nature's Domain products have both organic meats and vegetables.
Variety of Flavor Options
Chicken is the primary ingredient in the Signature line, while Nature's Domain series expands the options to include beef, lamb, turkey, salmon, and more.
When considering these flavor choices, remember that you'll want to keep your dog's diet as consistent as possible. Don't switch foods without reason, as this can mean trouble for your pet. Dogs frequently suffer from gastrointestinal distress when they first eat new food.
However, sometimes switching foods is the best option due to problems a dog is having with their current diet. For instance, about 10% of all dogs develop an allergy to their food. And these allergies can appear out of the blue. The most common cause is a protein – usually, one the dog has eaten for years!
Switching to a new food is often the best treatment in cases like this. Choose food with a protein he's never eaten before. Nature's Domain line has many less-common options such as lamb or salmon.
When introducing a new food, switch the food slowly. Add a small amount of new food to the old. Slowly add more new than old until the dog is eating only new food. The whole process should take about two weeks.
Trusted Manufacturer
Most high-end dog foods are made from relatively small manufacturers who make nothing but pet food. Kirkland is different because they're much larger and make a wide range of consumer goods.
Many customers are wary about buying from a big corporation; it lacks a homemade feel. However, you can rest easy knowing that Kirkland is committed to pet health. A team of animal nutrition experts developed both their Signature and Nature's Domain formulas.
Plus, because Kirkland is a Costco brand, you have access to its high-quality customer support, even if you're not a Costco member.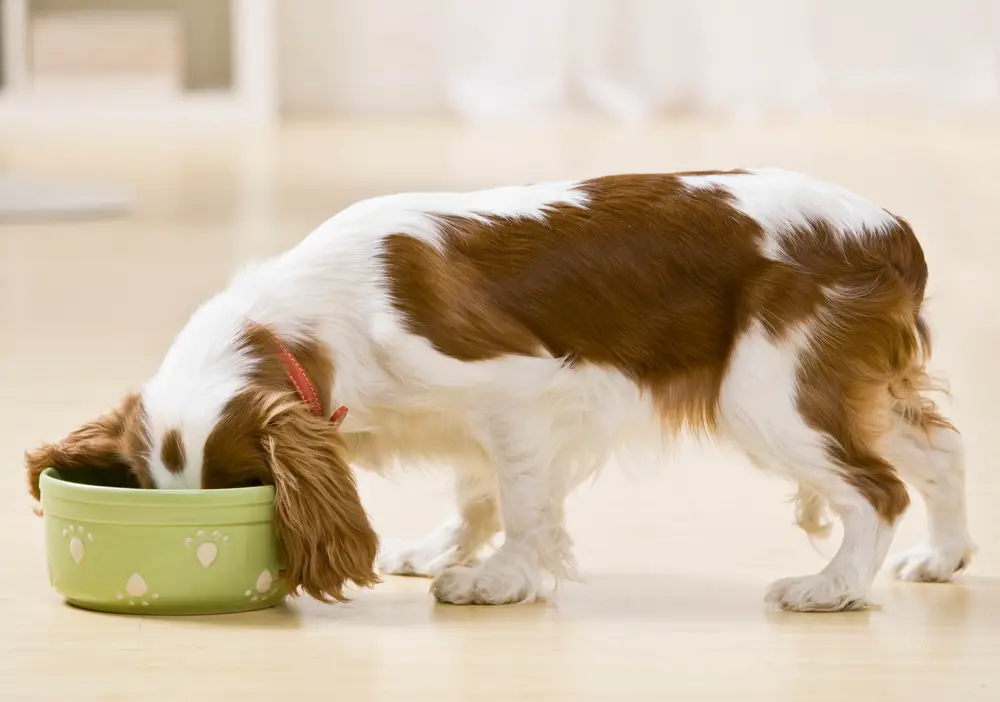 Social Proof
We found plenty of comments online from pet owners who have purchased this food. Most were positive although a few concerns did pop up at times.
As you might expect, many people loved the price. Quite a few folks compared the ingredients in Kirkland to what was in their current pet food only to find Kirkland delivers the same nutrition at a much lower cost.
However, more than a few people also noticed how much they'd save if they were a Costco member. Fortunately, you don't have to be a member to buy the food, but you will save if you already happen to be a Costco member.
More than a few people praised how the food is corn-free. Corn is a common allergen. If your dog suffers from frequent itchiness, consider switching to Kirkland. It's worked for many people. Even dogs without corn allergies benefit from the Kirkland formula. Organic ingredients help keep coats shiny and skin well-hydrated.
Finally, we did find a few complaints about the quality of the packaging. The bags, especially the large ones, tend to tear. You'll probably want to pour to food into a plastic bin or other sealed container to preserve its freshness longer.
Factors Influencing the Suitability of Kirkland for Your Dog
Kirkland dog food is made of superior quality ingredients that are healthy and nutritious for your dog. But before you choose an appropriate formula for your dog, here are a few factors you need to consider:
Age of Your Dog
The entire product line of Kirkland dog food is suitable for dogs of varying ages. However, they have two separate formulas for adult dogs and puppies. Both of these formulas are equally nutritious for your dog. However, it's always advised that you use the formula that has been designed for the particular age group. This will ensure that all the nutritional needs of your dogs are met.
Your Dog's Eating Habits
Choosing the right food for your dog is a challenging task, especially if it's a picky eater.  Sometimes, your dog might not be interested in the common dry dog foods. For this, Kirkland has a specially designed range of wet foods. The variation will ensure that your dog is not bored of their meals. Moreover, the delicious smell and taste of the gravy will hike their interest in the food.
The Breed of Your Dog
Every dog owner will know that the breed of the dog plays a vital role in choosing the right food. However, Kirkland doesn't have a lot of options when it comes to small breeds. The two options for smaller breeds are either chicken and vegetables or salmon and lentils. You can choose any one of them depending on your dog's preferences,
Your Dog's Allergies
Some dogs are allergic to specific food items. As a dog owner, you will be well-acquainted with the triggers of its allergies. Well, you're in luck, because Kirkland produces dog foods that work well for dogs with allergies. For example, Nature's Domain dog food range by Kirkland is free of grains. In fact, it is enriched with various sources of protein including Turkey, Salmon, and Chicken. If you are looking for a protein-rich diet for your dog, this one is the perfect match.
Dogs Who Shouldn't Eat Kirkland Dog Food
Although Kirkland is a reputable dog food brand, there are certain dogs that shouldn't consume their dog food. The reason is that it's simply not tailored for them.
Large Breed Dogs
Although Kirkland dog foods are nutritious, they are not suitable for large breed dogs. Nature's Domain dog food range is supposed to be for every kind of dog. However, they do not cater well to the needs of a large breed dog.
Overweight Dogs
If your dog is overweight, Kirkland might not be the best choice. They have only one formula for overweight dogs. If you're looking for additional options for your overweight dog, you will need to look for alternative brands.
Alternatives
There's no such thing as the perfect dog food. Just like with people, dogs have individual tastes. If your dog isn't a fan of Kirkland, here are a few other options of similar high quality:
Victor Dog Food
Orijen Dog Food
Taste of the Wild
Victor Dog Food
Victor Dog Food offers more single-source protein options than Kirkland. You can find lamb, fish, and more. It's a great alternative to the mainly chicken-based formulas from Kirkland. If your dog develops a chicken allergy, or if you just want to feed him more exotic proteins, Victor Dog Food is a good choice.
Additionally, Victor Dog Food contains probiotics and prebiotics to help aid with digestion. They're often recommended for dogs with stomach or digestive issues.
A quick summary of Victor Dog Food:
Offers a wider selection of meats than Kirkland
Formulated for easy digestion and efficient nutrient absorption
Special CORE formula promotes immune system health and digestive functions
If Kirkland food seems to upset your dog's stomach, consider switching to Victor Performance Dry Dog Food.
Sale
Victor Super Premium Dog Food – Performance Dry Dog Food – 26%...
PERFORMANCE DOG FOOD: Performance high energy dog food is a nutrient-dense dry dog food for adult dogs with high physical demands; this active dog food is formulated to promote stamina and endurance
26% PROTEIN DRY FOOD: This gluten free, multi-protein dog food is a nutrient-dense formula with ingredients to promote digestibility, immune system function and healthy skin and coat
HIP & JOINT HEALTH: VICTOR Performance dog food is designed with added glucosamine and chondroitin to support hip and joint health in active adult dogs
Last update on 2023-09-21 / Affiliate links / Images from Amazon Product Advertising API
Orijen Dog Food
Don't get us wrong – Kirkland Dog Food uses fresh ingredients. In fact, their organic Nature's Domain line is some of the freshest, most natural dog food available, especially for the price. But nobody makes fresher dog food than Orijen.
The meat and veggies go from field to finished product in just five days. That's better than some "people" food! The fresh, natural tastes and smells are appealing to all dogs but especially those suffering from appetite loss.
Again, we don't want to imply that Kirkland Dog Food isn't fresh. It absolutely is! But no brand we have found has a quicker turnaround time than Orijen.
However, Orijen is relatively expensive. If the cost of Kirkland is a big draw for you, you'll likely balk at the price of Orijen. Is Orijen fresher? Sure. Is the difference in quality significant enough to justify the difference in price? Not every dog owner thinks so.
In short, Orijen …
Is packed with fresh, locally sourced ingredients
Dogs love the tasty meat flavors
Is not as budget-friendly as Kirkland
If freshness is your number-one priority, take a look at Orijen.
ORIJEN Original Dry Dog Food, Grain Free Dog Food for All Life Stages,...
One (1) 23.5 lb bag of ORIJEN Amazing Grains Original Dry Dog Food
Nutrient-dense, grain free* dry dog food formula tailored to support your dog's immune function, digestion, skin and coat through all life stages
Dry dog food made with the most succulent and nutrient-rich parts of the prey, containing 85 percent** animal protein and ORIJEN WholePrey ingredients like organs and bones
Last update on 2023-09-21 / Affiliate links / Images from Amazon Product Advertising API
Taste of the Wild
Kirkland's primary line has chicken as the primary protein, while Nature's Domain varieties expand a bit to include lamb, beef, and salmon. But if you're looking for a leaner, less common protein source, consider Taste of the Wild. Its main ingredient is roasted bison!
Taste of the Wild is a good choice if your dog shows no interest in chicken-based food, or if he develops an allergy to it. The new taste can kickstart stubborn taste buds while still providing amino acids and other nutrients.
Additionally, both Kirkland and Taste of the Wild are 100% grain-free. Grains can often cause digestive issues. If your dog doesn't like Kirkland foods, Taste of the Wild is another grain-free alternative with a different taste.
Pros of Taste of the Wild:
The main ingredient of roasted bison isn't available from Kirkland
The formula is 100% grain-free
Unique protein helps diagnose food allergies
If you like Kirkland's formula and price, but your dog doesn't like the taste, check out Taste of the Wild here.
Conclusion
There's practically no limit to what you can spend on pet food. But "more expensive" doesn't always mean "more nutritious."
So, don't feel guilty if you can't afford the priciest product on the shelf. Affordable food can keep your dog just as healthy as more expensive brands.
Here are three reasons to choose Kirkland Dog Food:
It's a high-quality food that provides balanced nutrition
It's often significantly cheaper than "fancier" food with similar ingredients
A variety of organic options are available
If you're looking for a top-tier dog food that won't bust your budget, check it out now.
Last update on 2023-09-21 / Affiliate links / Images from Amazon Product Advertising API